BigBlueButton is an open source web conferencing solution for online learning that provides real-time sharing of audio, video, slides, whiteboard, chat and screen. It also allows participants to join the conferences with their webcams and invite guest speakers.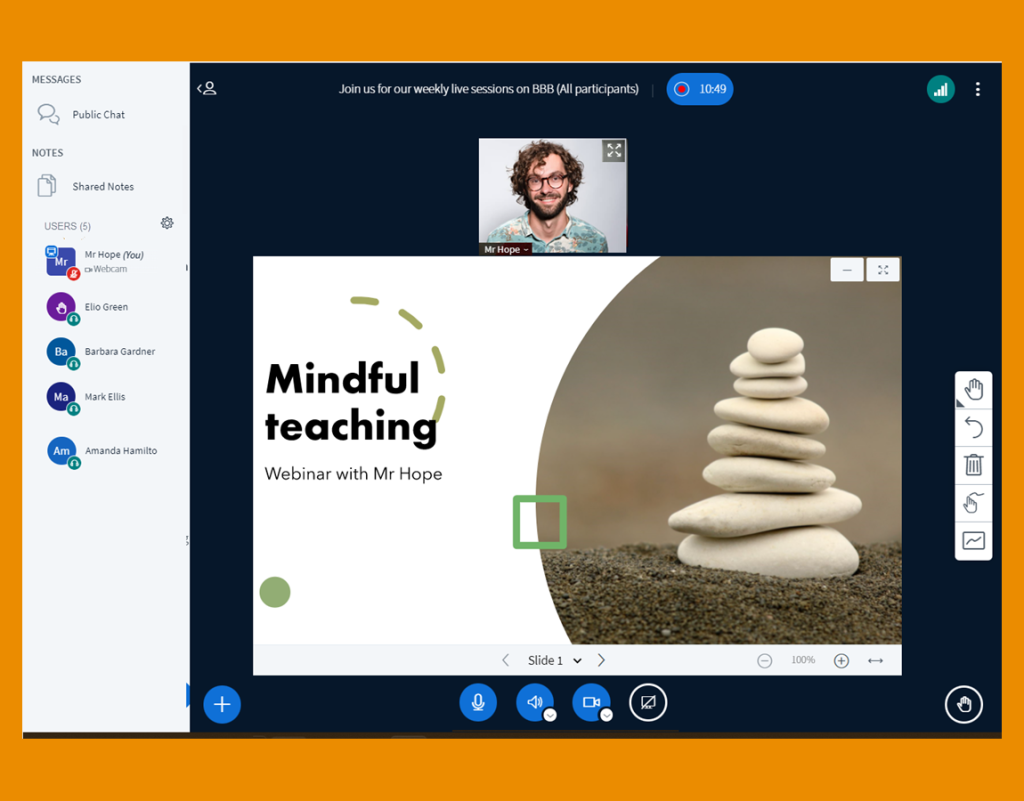 When we first released the BigBlueButton plugin for Moodle, we wanted to provide teachers a teacher-centric virtual classroom that fully integrated with all of the capabilities of Moodle. Our goal was to make BigBlueButton feel like a natural extension of Moodle. Today, we are so proud to be further supporting teachers and students around the world with the integration moving into the core of Moodle.

Fred Dixon, CEO of Blindside Networks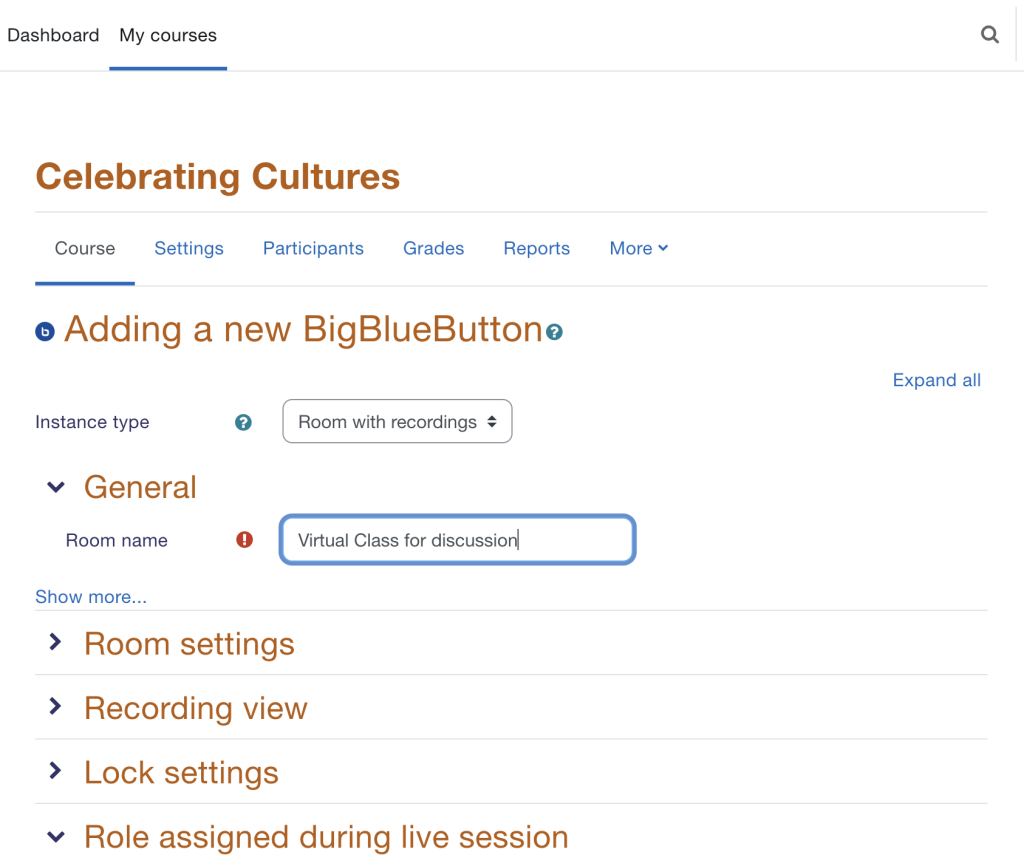 With the release of Moodle LMS 4.0, BigBlueButton is now a part of the core software product. Moodlers will experience the following benefits:
Ease of use — The BigBlueButton integration now leverages the updated user interface of Moodle 4.0, reducing overall support and training costs. Users can join a virtual class with a single click (no external login required).
Personalise your virtual classroom in advance — Teachers can save time by customising their BigBlueButton within Moodle. The customisations include specifying a default presentation, setting default for lock settings, and preventing students from joining BigBlueButton until the teacher has started the class.
Engagement for learning — BigBlueButton is designed to enable teachers to engage students for learning with features that include multi-user whiteboard, shared notes, public/private chat, polling and breakout rooms. The sessions can be recorded and the recordings can easily be managed by the teachers within Moodle itself (with no external application required).
Live analytics for teachers — To give insight into students' performance, BigBlueButton provides teachers a live dashboard, called the Learning Analytics Dashboard, that answers three questions: who is attending (and for how long), who is participating (with a relative activity score), and who is learning (based on responses to polls)? The dashboard helps the teacher see, at a glance, who is struggling or excelling in their online class.
For example, an experimental feature (enabled under Site Settings) is integrating the data from BigBlueButton's Learning Analytics Dashboard with Moodle's activity completion. A teacher can specify, for example, for Moodle to automatically mark a BigBlueButton activity as completed for a student when they have attended an online class for 90 minutes.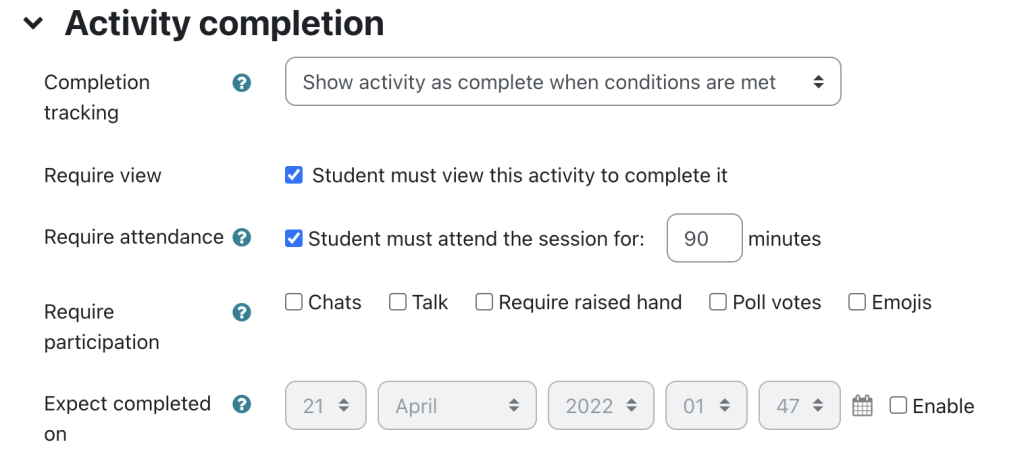 To ensure that every teacher using Moodle 4.0 can setup, configure, teach, and assess student performance using BigBlueButton, Blindside Networks is offering free hosting of BigBlueButton to Moodle 4.0 sites with the following limitations: class sizes up to 25 users, viewers see only moderator's webcam, maximum of 60 minutes per session, and recordings expire after 7 days.
Please contact us if you are interested in using BigBlueButton with Moodle LMS or Moodle Workplace.
---