Drum roll please…The wait is finally over! Now is the time to show your expertise with a Moodle Educator Certificate (MEC). This is Moodle HQ's official curriculum for educators.
The MEC is based on the European Framework for Digital Competences for Educators (DigCompEdu).
Moodle Education is designed to help educators build upon their existing Moodle skills and knowledge.
This program is for those looking to:
Become a more accomplished, effective, and quality-focused professional. 
Improve the quality of their courses and benefit learners directly. 
Contribute to the quality of their organisation's education programmes. 
Collaborate and learn with other Moodle educators.
The MEC program has six courses covering twenty-two key competencies.
The six courses are:
Professional Engagement
Digital Resources
Teaching and Learning
Assessment
Empowering Learners
Facilitating Learners' Digital Competence.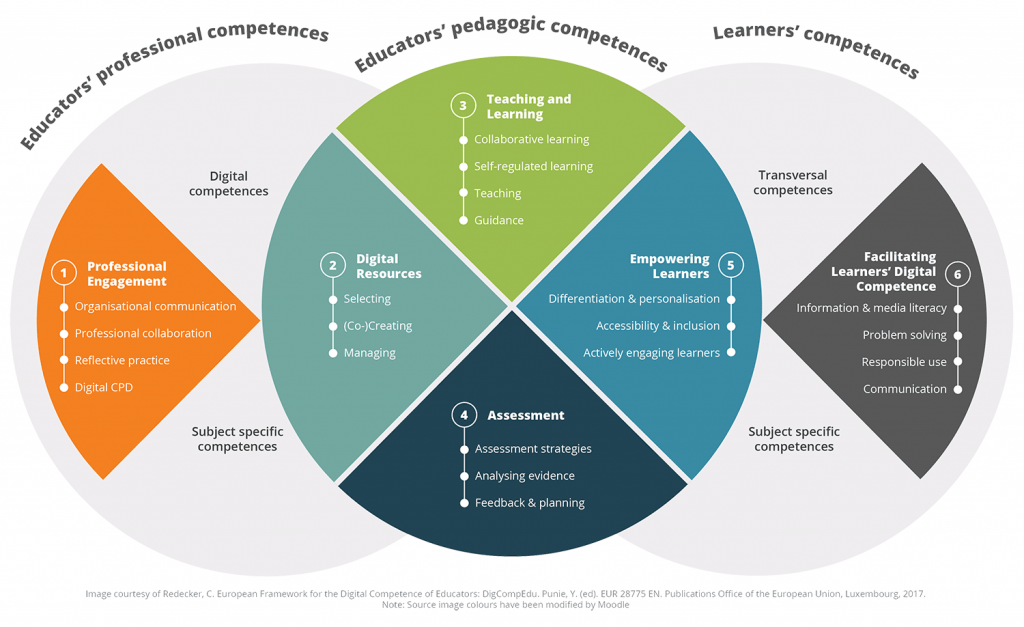 The program is being facilitated online with Premium Moodle Partner, My Learning Space. Register now
---